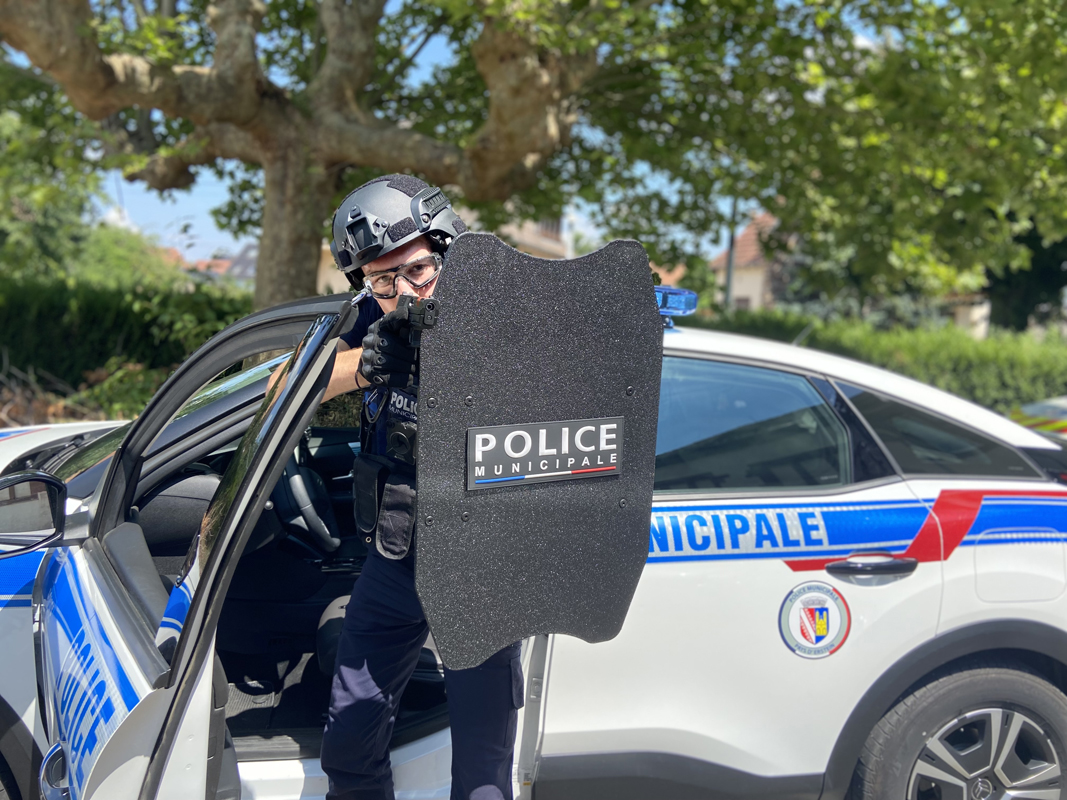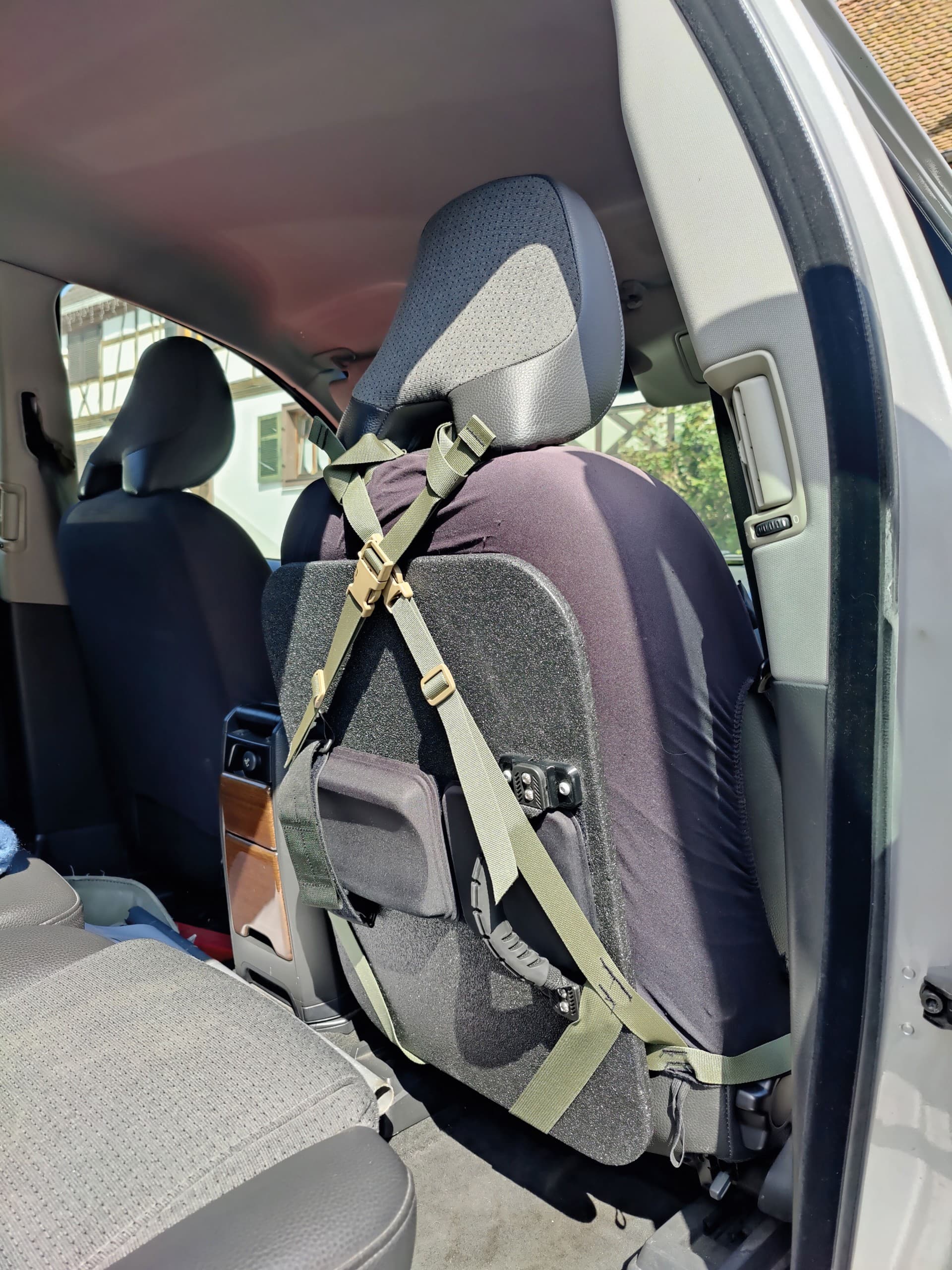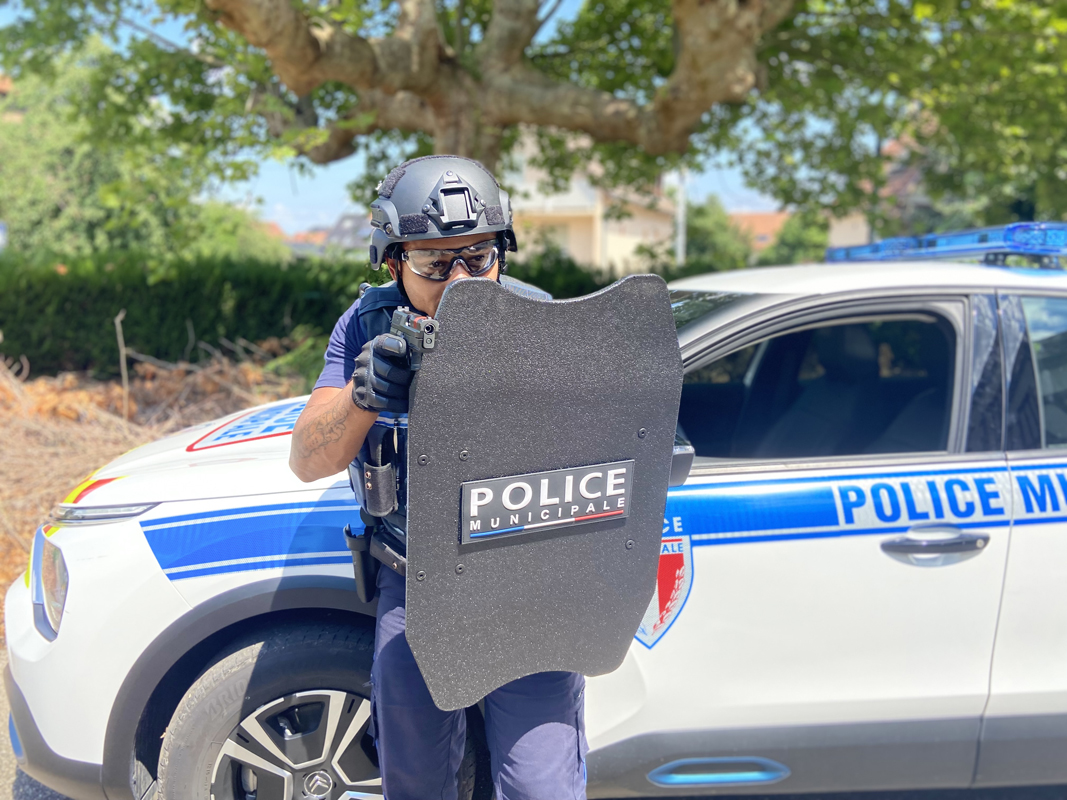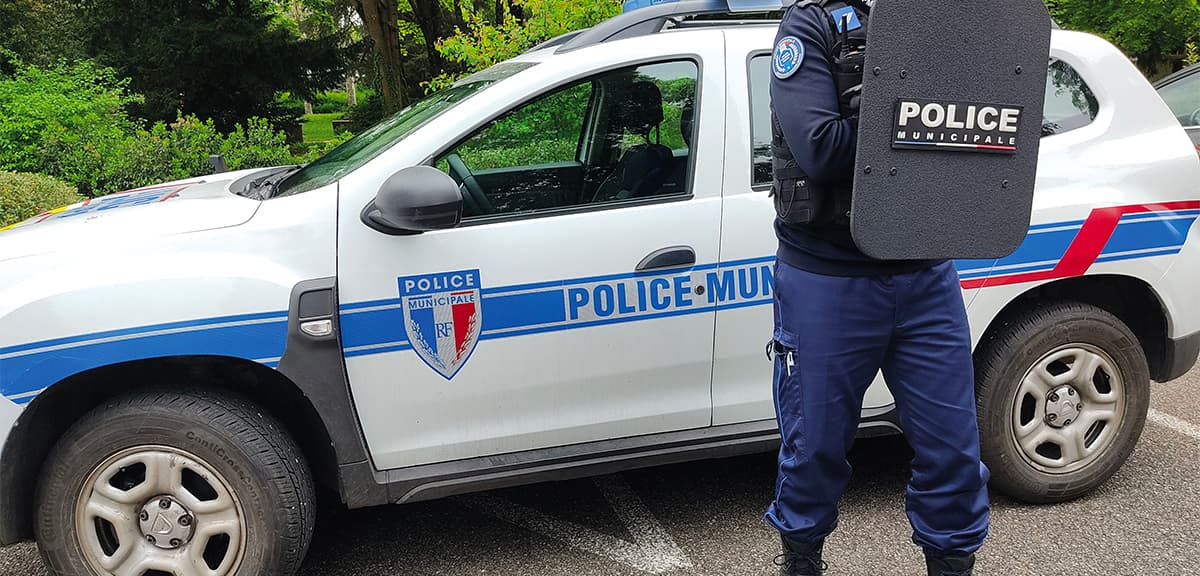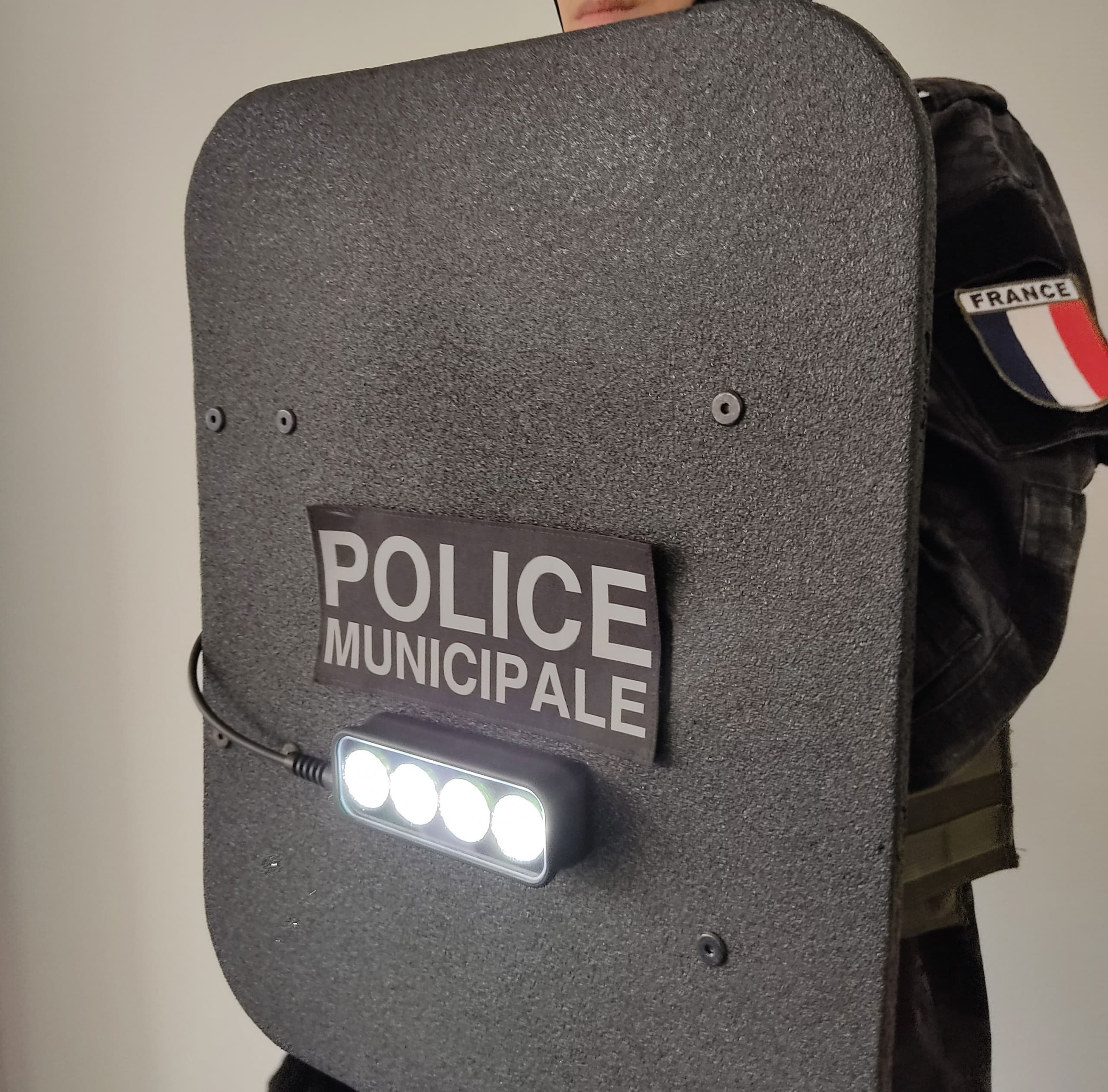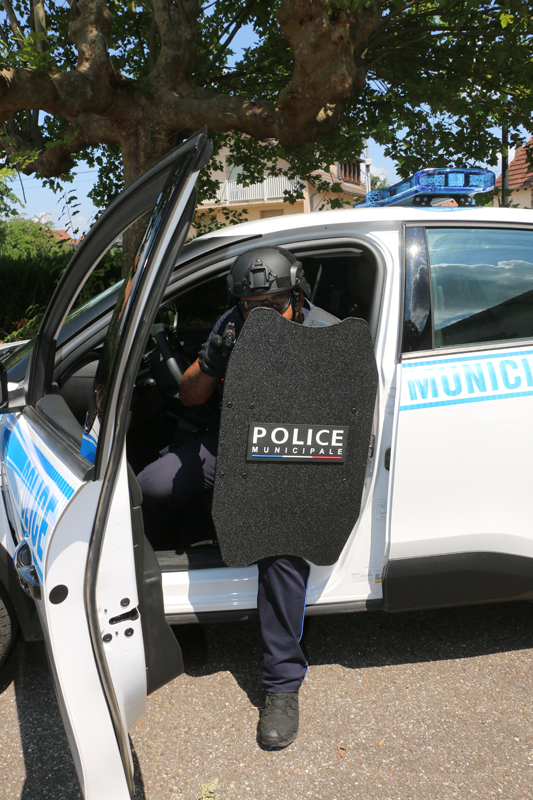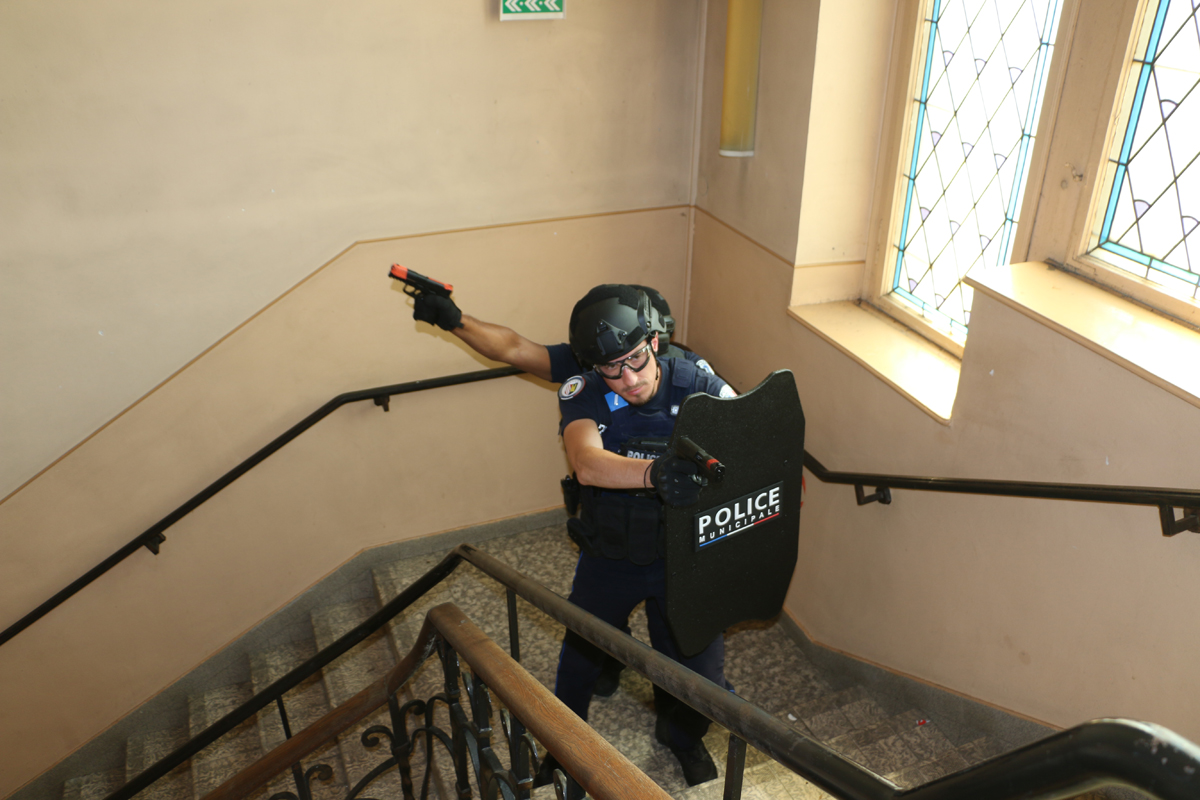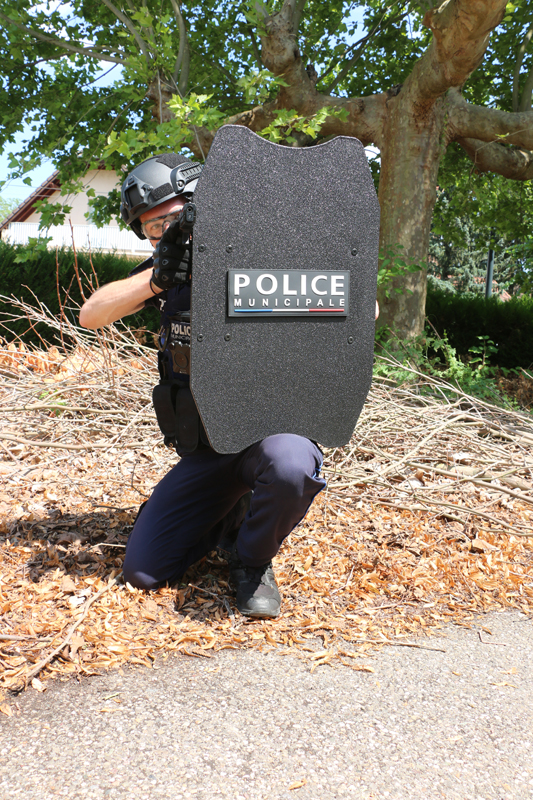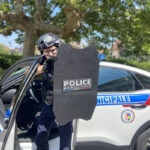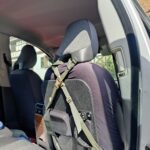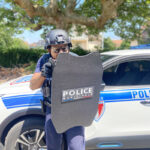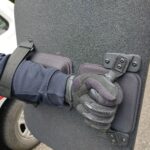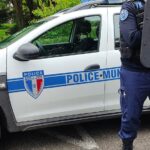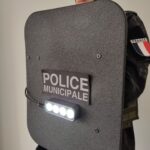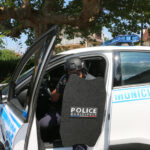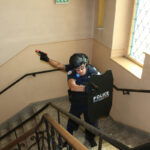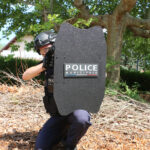 T-SHIELD
Designed to provide ultimate and emergency protection for public safety personnel, the T-SHIELD furnish an immediate protective solution in intervention situations that can escalate violently. It offers effective shielding against thrown items, blows and attacks with objects of any kind, as well as against the projectiles of the most common firearms.
T-SHIELD are made of the TENEXIUM composite material, which combines performance, weight control, durability and at an affordable price.
The T-SHIELD ange offers shields of various sizes and shapes depending on the ergonomics and protection level required.
Easy to store in light vehicles without cluttering the passenger compartment thanks to an optional fastening harness, T-SHIELD are easily accessible at any time depending on the assessment of the intervention situation and its development.
An optional light and dazzle strip is also available, which is attached to the shield with a hook and loop tape.
Modularity :
Several sizes and shapes are available. Each type of shield is ambidextrous.
The flexible fastenings can be placed in a horizontal or vertical position.
The solid colour can be customised to the reference colour of the service concerned (blue, black, red, etc.).
Protections :
T-SHIELD shields offer the ultimate in protection for law enforcement and emergency personnel, including first responders, in situations that escalate.
The protection extends to the following types of attack:
Improvised blunt objects,
Bladed weapons, punches, axes and machetes,
Spike,
Axes and machete,
Molotov cocktails and flammable sprays,
Firework mortars,
Hunting projectiles (EN1522 FSG / Brenneke)
Handgun projectiles:

Tokarev TT33 7,62 mm
EN1522 level FB4 (9 mm FMJ, 44 MAG)
NIJ 0108-01 level 3A (9 mm FMJ, 44 MAG)
Dimensions
Shield weight: 3 to 5kg depending on the level of protection required
Areal density ~ 1.3
Lifespan ≥ 20 ans
Ozone and UV resistant
No water effect
No toxic gases during combustion
COV *, CMR * free
* COV = Volatile, Organic Compound * CMR = Carcinogenic, Mutagenic, Reprotoxic
Discover more products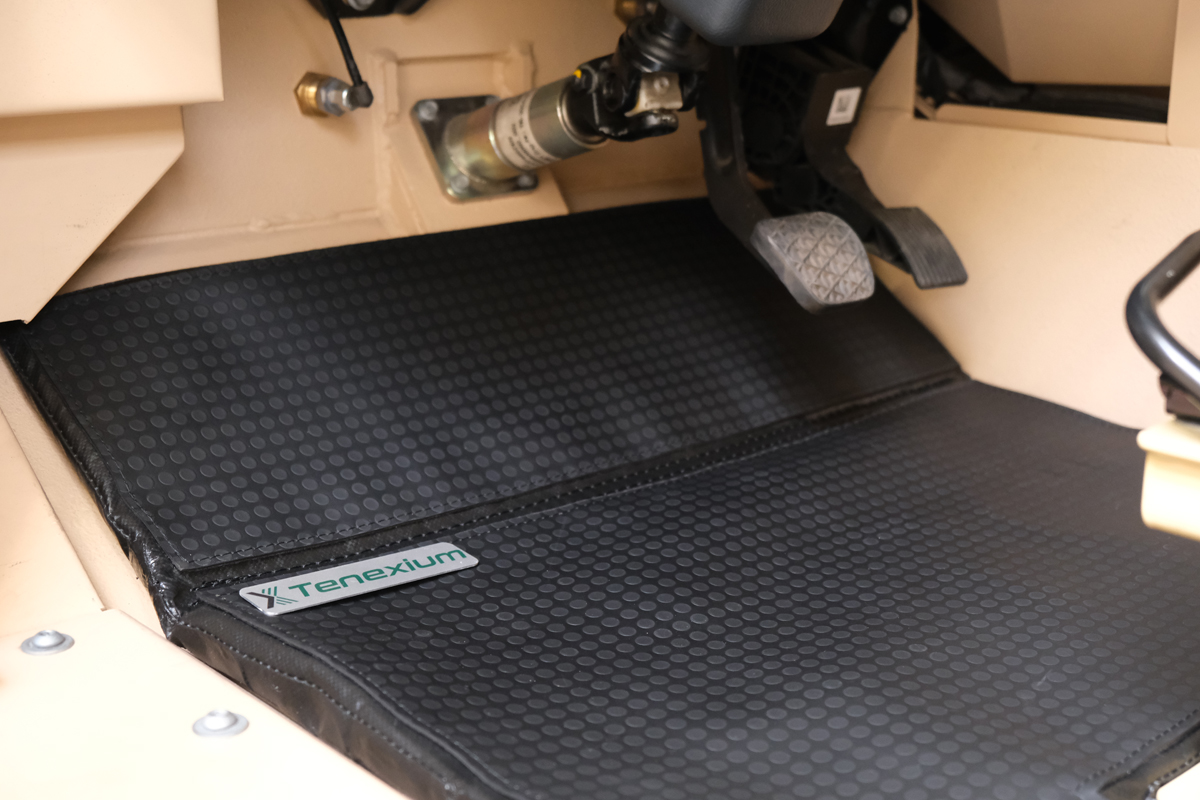 T-KEEPER
Developed to provide complementary and internal protection on any type of vehicle, T-KEEPER has been designed to significantly reduce the damage caused by IEDs and mines.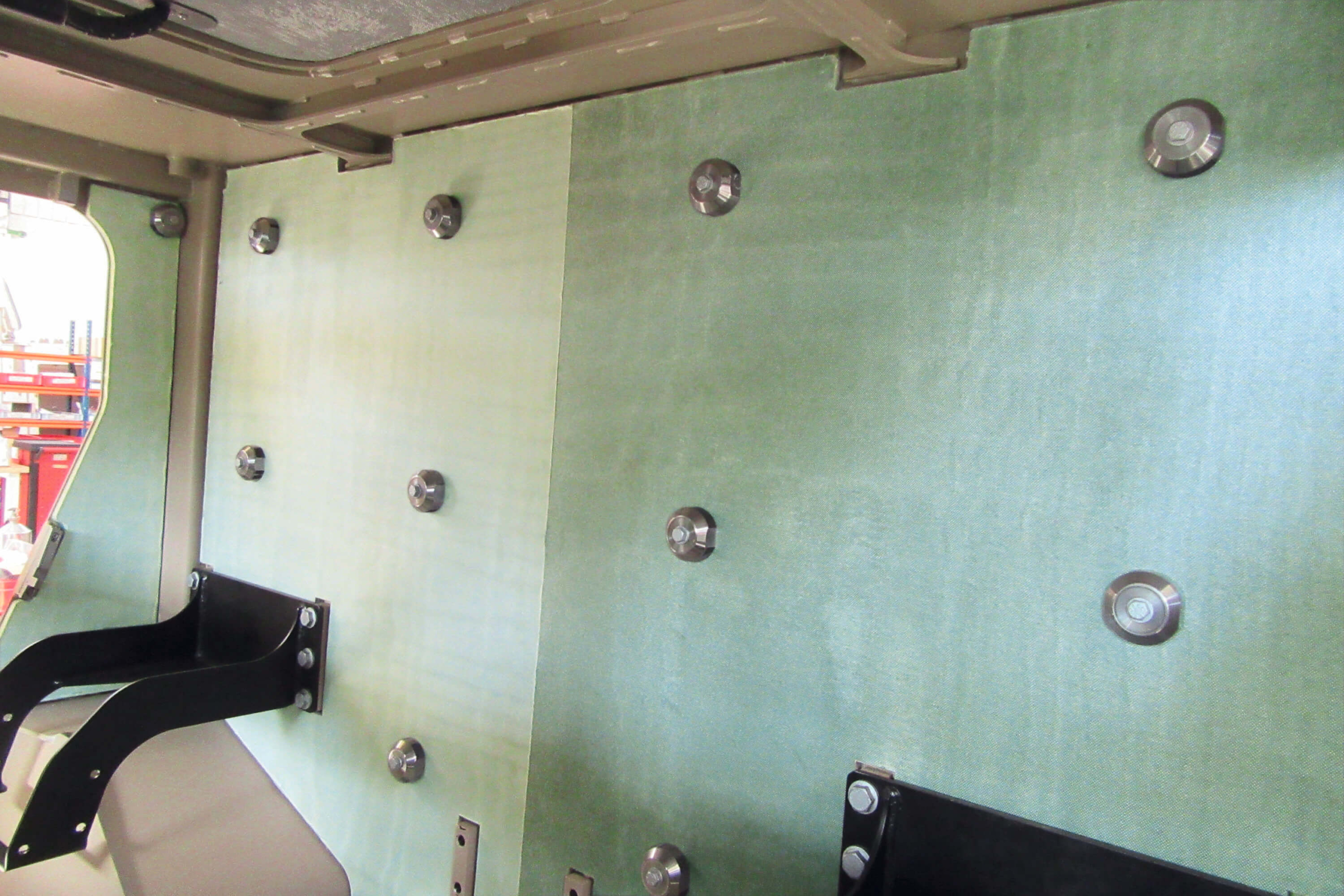 T-LINER
The T-LINER has been specifically designed and developed to improve the protection levels of your armoured vehicles.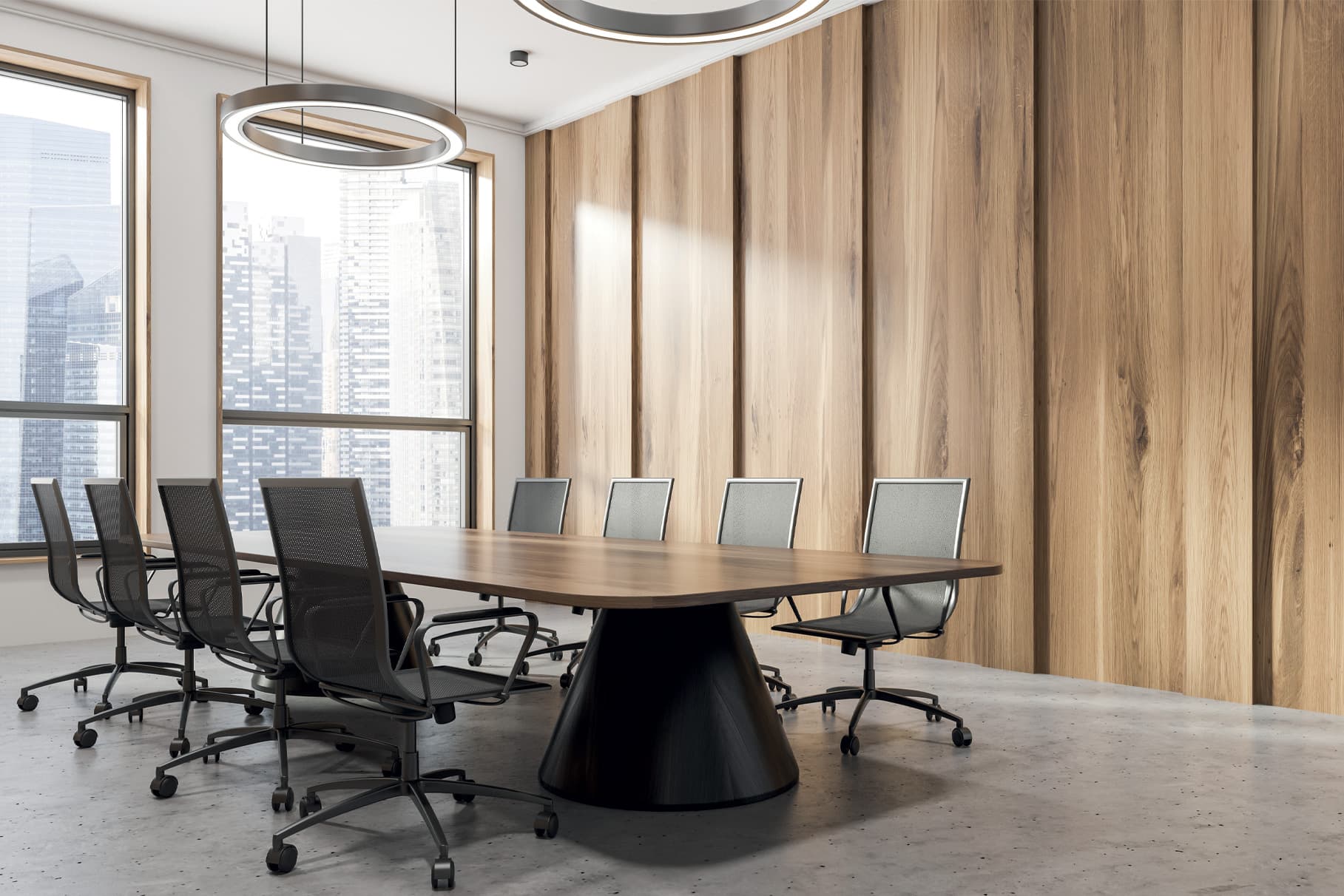 T-SAFE
T-SAFE panels range are available in different thicknesses of TENEXIUM and provided with a decorative coating on one or both sides.